Stillbirth
Stillbirth & Embrace Your Punishment & Kanine LIVE at Met-Bar
Apr. 8th, 2023
7:30 PM GMT+2
About this concert
Ach du unheiliger Osterhase, was hast du uns hier in das Körbchen gelegt? Einmal Badehosen Death Grind aus Deutschland mit Stillbirth und zweimal einen Abriss aus Frankreich mit Embrace Your Punishment und Kanine. Hoffentlich steht danach die Met-Bar noch... Eintritt: 20.00 CHF Doors: 19.30 Uhr Konzertende: ca. 23.30 Uhr Der Vorverkauf läuft bis 19.00 Uhr am Konzerttag. Die restlichen Tickets werden an der Abendkasse verkauft. Reservationen nehmen wir aus organisatorischen Gründen nicht mehr entgegen. DIE TICKETS SIND LIMITIERT AUF 150 STÜCK! STILLBIRTH ---------- Seid ihr bereit für die totale Zerstörung? Stillbirth wird wie ein Tsunami die Metbar überfluten und wird euch schon nach wenigen Sekunden die Ohren zerschmettern. Fiese Blastbeats, harte Grooves und kranke Slams kombiniert mit der Bühnenenergie von 10 wütenden Bullen. Zieht eure Badehosen an, denn es ist Zeit um die Welle zu reiten. Facebook:
https://www.facebook.com/StillbirthParty
Instagram:
https://www.instagram.com/stillbirthparty/
Youtube:
https://www.youtube.com/channel/UCBEeSLhzVzyeDYgoju4e0_A
EMBRACE YOUR PUNISHMENT ----------------------- Ein Bulldozer voll mit Brutal Death Metal, Hardcore und Groove wird mit Embrace your Punishment durch die Metbar walzen. Geht schonmal ins Gym um die extra Portion Muskeln für den Moshpit aufzubauen, denn die Franzosen machen keine Gefangenen. Facebook:
https://www.facebook.com/EypEmbraceYourPunishment
Instagram:
https://www.instagram.com/embraceyourpunishment/
Youtube:
https://www.youtube.com/@EYPofficial
KANINE ------ Der heißeste europäische Newcomer im Deathcore und Slam Bereich ist zur Zeit Kanine. Die 4 Franzosen bringen frische und brutale Musik in die Metbar, bei der man nicht aufhören kann mit dem Kopf zu bangen und im Circle Pit unzählige Runden zu laufen. Facebook:
https://www.facebook.com/KanineSdc
Instagram:
https://www.instagram.com/kaninesdc/
Show More
Upcoming concerts from similar artists
What fans are saying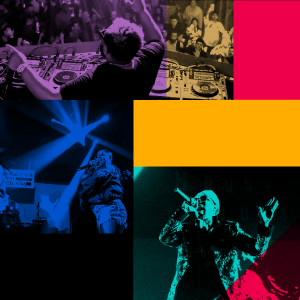 Es isch sooo geil xi
Bern, Switzerland
@
Kulturzentrum Reitschule
Discover more artists to follow & sync your music
Stillbirth Biography
Are you ready for the total destruction? Stillbirth is coming like a tsunami and will smash your
ears after a few seconds. Nasty Blastbeats, heavy grooves and sick slams combined with the
stageenergy of 10 raging Bulls. Get your beachshorts on because it's surftime. With a blunt in one
Hand and a girl on the back through the storm. Total madness is awaiting you.

Stillbirth from Hagen / Germany was founded in 1999 by former Guitarist Lukas Swiaczny and plays
a mix of Death Metal, Grindcore and Deathcore. In 2002 Stillbirth released it s first CD "Happy
Stillbirth Party". After personal changes and a break between 2004 and 2007, Stillbirth came back
and participated with a new Lineup and crushing songs on the split CD's "Supreme Brutal Legions 3"
(Vrykoblast Recs / Singapore) and "Soldiers of Death" (Deathstar Recs. /USA)
With "Plakative Agressionen" their second long play record was released in 2009 (Rotten Roll Rex /
Germany). That year Stillbirth also conquered the stages of Eastern Europe for the first time. For
the next 2 years the Band spent time touring and promoting the record until they released the 3rd
album "Endgame is Near" (Deafground Recs./ Germany) in 2011.
In 2015 Stillbirth released their 4rth album "Global Error" (Rising Nemesis Records) . After the
release of "Global Error" Stillbirth went on Full USA Tour. Two months later Stillbirth entered the
stages on a full Europe Tour.

A milestone was done, while Stillbirth signed a contract with "Unique Leader Records" from USA.
The 5th Album "Annihilation of Mankind" was the next step in the Stillbirth History. Stillbirth's
next Album "Back to the Stoned Age" was released in August 2019 and it was a rerecording of
the best songs from the previouse cd's.

In 2020 Stillbirth released it's most brutal album "Revive the Throne" on Unique Leader Records. In 2021 the EP "Strain of gods" was also released on Unique Leader Records.
Read More
Brutal Death Metal
Slamming Death Metal
Surfcore
Death Metal
Grindcore