About this concert
KINDRED THE FAMILY SOUL The 20th Anniversary of the "Surrender Of Love" LP Special Guests: BILAL LADY ALMA
Find a place to stay
Upcoming concerts from similar artists
What fans are saying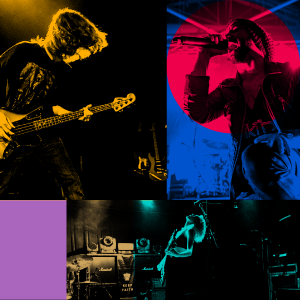 Had a wonderful time! And the band was rocking!!
Ardmore, PA
@
The Ardmore Music Hall
Discover more artists to follow & sync your music
House music mainstay LADY ALMA is one of the many reasons Philadelphia's sonic scene is so world-renowned, her uplifting anthems considered instantly infectious wherever they're heard. For decades, she has recorded memorable musical gems with other global forces in song crafting, a list that includes Philly's own King Britt, longtime collaborator Mark de Clive-Lowe, 2x Grammy Nominated Terry Hunter, uber-producers Kaidi Tatham, David Harness, Osunlade, DJ Spinna, Yukihiro Fukutomi, Will "Reelsoul" Rodriguez, RALF GUM, Miza, Fanatix, 4Hero and others just as proud.
Read More
Broken Beat
Electronic
House
Nu-jazz
Soul
Jazz