About this concert
Old Salt is een internationale americanaband, gevestigd in Gent. Het gezelschap is gegroepeerd rond de New Yorkse zanger Dan Wall, die ook banjo, viool en mondharmonica speelt. Toen hij in 2013 de oversteek naar Europa maakte ontmoette hij een aantal muzikanten met wie het goed klikte en waarmee hij de basis legde voor het gezelschap dat deze avond zal optreden. Inmiddels bestaat de kern van de groep naast Dan Wall uit Lotte Remmen op viool en zang en Johannes Wanyn op gitaar en zang, beiden afkomstig uit Belgie. En speciaal voor dit concert worden ze aangevuld met de Chileense contrabassist Tomas Peralta.
Show More
Find a place to stay
Upcoming concerts from similar artists
Live Photos
View All Photos
What fans are saying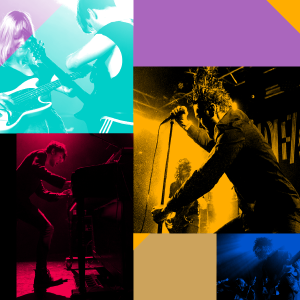 Wonderful concert. Such a joy to watch these great musicians having so much fun together on stage. An audience of 100 made approving noice for 500 in reply. Wonderful own songs (lay low, grow, …) and every cover they make is simply better than an already superb original (always lift him up and never let him down, wayfaring stranger, …). God I love Dan's voice! I bet he can even cover it's a slall world after all and make it sound cool. If you have an opportunity to check out these guys, don't hesitate. I can 💯 % guarantee you that you wont regret it!
Gent, Belgium
@
DE CENTRALE
Discover more artists to follow & sync your music
Old Salt is an award winning (2017 European World of Bluegrass Award) Americana band based out of Ghent, Belgium who have been dazzling audiences across Europe since 2015 with their unique blend of original and traditional songs. Their musical inspiration stems from the streets of New Orleans up through Appalachia to the folk revival of the North East USA and into Europe. Old Salt produces exciting arrangements that break the boundaries of their genre and brilliantly combine the different energies of a jam session, the concert hall and the street to bring a modern folk sound with grit, dynamics and virtuosity.
The band has released two full length albums since their inception: 'Up River Overseas' (2016) and 'Commons' (2019). After being honored to perform at the 2020 Freiburg Kulturbörse in Germany, Old Salt was gearing up for a highly anticipated year of touring to present their album 'Commons' to European audiences. Instead they saw everything fall flat as we all entered the pandemic. Against all odds, the international band managed to facilitate the production of a new EP "live in Room 13" featuring 5 songs that express themes of overcoming hardship. They are proud to release this polished new work on February 11th 2022 which will then kick off their release tour through Belgium, Netherlands, Germany and Switzerland.
Read More
Bluegrass
New Orleans
Americana
Folk
European Folk
Old Time