Catherine Britt
Catherine Britt's Bush Pubs Tour at the Fredo Hotel! (Macleay River Hotel)
Feb. 18th, 2023
8:30 PM GMT+11
About this concert
"She's The Real Deal" is what Elton John proclaimed about Catherine Britt when he discovered her at the tender age of 17 years old. He found her debut album "Dusty Smiles & Heartbreak Cures" while touring Australia in 2002.   Catherine met Elton John, at his request, at his last Sydney show and he took a stack of her albums back to the states with him on tour and proceeded to give them out to every major record label in Nashville to told them they "have to sign this girl". Catherine was then approached by a barrage of the major labels in Nashville but RCA Records were the first to fly her over to Nashville and offer her a record deal. Catherine moved to Nashville and signed to RCA Records at just 17 years old and played on the Grand Ole Opry. She still holds the record for the youngest Australian to ever Grace the opry stage.  Catherine has released 3 top 40 billboard chart singles through RCA including a country duet with Sir Elton John which was his first country release!  Catherine spent 6 years total in Nashville touring and working with artists like Brooks & Dunn, Alan Jackson, Brad Paisley, Dolly Parton, Steve Earle, Guy Clark, Don McLean, Iris Dement, Kenny Chesney, Keith Urban & Jim Lauderdale.  Catherine has released 8 studio albums to date, has won 5 Golden Guitars, had 6 Aria Nominations, won the CMA international artist of the year award and has had multiple number one songs and album releases over her substantial career and is still only in her 30's!  Catherine is also a cancer survivor as she was diagnosed with stage 2A triple negative breast cancer at the tender age of 30 and fought and beat it and is still to this day cancer free and proud of it. She is a strong advocate for raising awareness for young women and breast cancer and even has a hit song called "F U Cancer" which won the CMAA Golden Guitar Award for vocal collaboration.  Things people have said about Catherine Britt:  Elton John: "she's the real deal, there's no doubt about it, she's the real deal" "A great great young singer who I heard her album and just freaked out. She's 16 and boy can she sing and write"  Steve Earle: Did you have this one somewhere Gina?  Chris Isaak: "She's good lookin, she can sing great and it's just gonna get better from there. What's to learn, she's got it"  Kenny Chesney: "Here's a young new artist from Australia talking about the Louvin Brothers and I'm like, how do you know about the Louvin Brothers!?" "I've never been to Australia, but I'll go over there and open up for Catherine cos she's probably a lot bigger star than I am"  Dolly Parton: "You sang my songs so beautifully and made me proud"  Kasey Chambers: when discovering her at 14 years old…. "she sounds like she's 30 and been through 3 marriage break downs, it's real country music"
Show More
Live Photos
View All Photos
What fans are saying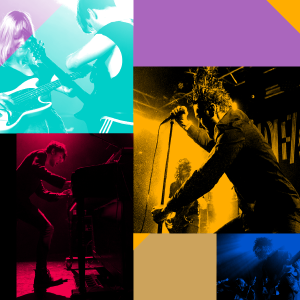 Danielle
October 17th 2022
Cathrine was amazing 🥰 even better seeing her live. A lot of confusion on the time it actually started as half the advertising said starts at 2pm and the other half said it started at 4pm. Only sang for 40 minutes However i would go again x
Gunnedah, Australia
@
Gunnedah Hotel + VITA Restaurant
Discover more artists to follow & sync your music
Catherine Britt Biography
Catherine spent 6 years in Nashville and has toured, performed and recorded with some of music's most respected names - Kasey Chambers, Paul Kelly, Sir Elton John, Shane Nicholson, Jerry Salley, Tim Rogers, Dave Faulkner, John Waters & Kenny Chesney - and has worked with some of Australia's and Americas finest producers.

Her recording career commenced in 2000 when at the age of 14 she released the EP 'In The Pines'. This release gained critical acclaim and was followed in 2001 by her debut album release 'Dusty Smiles And Heartbreak Cures'. This was followed in 2006 her second album 'Too Far Gone' and her third album 'Little Wildflower' which was released in 2008 and contained the stunning 'What I Did Last Night' that earned her the 2009 CMAA Female Artist of the Year Award and a nomination as CMC Artist of the Year. She was and still is the youngest Australian to ever perform at the Grand Ole Opry.

In 2009 Britt declared, "To make an album that I believe truly represents me as an artist, songwriter and individual means the world to me". Drawing on contemporary influences such as Ryan Adams, Bernard Fanning, Mumford & Sons, Paul Kelly, Patty Griffin, Lucinda Williams, Britt utilised all her musical resources to pen a biographic yet opportunistic album.

That album, Catherine's forth studio album, the self titled, career defining album, has produced three #1 singles - the APRA Nominated 'Can't Change A Thing', 'Sweet Emmylou' and 'I Want You Back'. In 2010 'Catherine Britt' brought her more CMAA and ARIA nominations for Country Album of the Year, her 4th consecutive, and Most Popular Australian Artist while also being awarded the 2010 CMA Global Artist of the Year. In 2011 Catherine received her 1st APRA nomination for 'Can't Change A Thing' and was again nominated for CMC Artist of the Year.

August 2011 saw Catherine invited to perform at the 2011 Dueting it for the Kids benefit concert at Sydney's State Theatre along side Marina Prior, Jessica Mauboy, Danielle Spencer, Debra Byrne, Ross Wilson, Tim Freedman, Wendy Matthews & Glenn Shorrock where she performed with Dave Faulkner (Hoodoo Gurus) and the acclaimed actor John Waters.

In October Catherine appeared at the 2011 Americana Festival in Nashville where she was officially invited to perform and also performed on the Music City Roots live broadcast and back home was asked to be a Australian Music Prize (AMP) Ambassador.

In January 2012 Catherine won her 2nd CMAA Award for Single of the Year with Sweet Emmylou. And in March Catherine co-headlined the annual CMC Rocks The Hunter festival. Sweet Emmylou also grabbed second place in the 2011 Vanda & Young Songwriting Competition, sitting in between Kimbra, who took home first prize for 'Cameo Lover' and Goyte who came in third for 'Somebody That I Use To Know.' It was also placed 2nd in the International Songwriting Competition (ISC) in early 2012.

In June Catherine performed with Megan Washington at the Women of Vanda & Young showcase at the 2012 Song Summit music conference and In July 2012 Catherine will join Billy Bragg, Judy Collins and Arlo Guthrie at the 2012 Woody Guthrie Folk Festival after being invited to attend & perform.

Her 5th studio album was recorded in Austin Texas (produced by Catherine and Bill Chambers) and features Eliza Gilkyson, Bobby Kallus, Glenn Schuetz, Phil Hurley, John Silva, Carrie Rodriguez, Gurf Morlix, Chip Dolan, Ray Bonneville, Lloyd Maines, Tim Rogers, John Blundell, Jimmy LaFave and Guy Clark. The album will be released in August 2012.

Britt has accomplished the most essential job a singer \ songwriter can hope to do: make music that is at once fresh and invigorating enough to speak to a new generation of fans, and yet naturally and firmly rooted in country\folk tradition and the essential truths it has always brought to light.

Catherine also host's CMC's 'Alt Country' show which will bring's her to a National audience on a weekly basis. This runs along side of her weekly radio show 'Saturday Night Country' an ABC Local Radio Australia wide.
Read More