NoFilter
Ringside Cafe
Aug. 5th, 2022
12 fans interested
About this show
NEW LOCATION! 9:30pm
Fan Reviews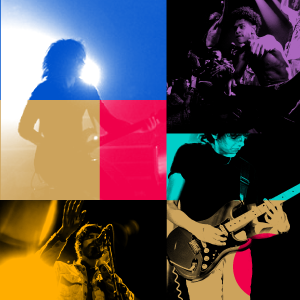 AMAZING!! I first saw #No Filter at a private birthday event in St. Petersburg Oct. 2021. I booked a VIP table at Bert's Back Porch for 8, which included a buffet dinner and discounted bar. My friends had never seen this band before and they loved #NO Filter..said they felt like teenagers again and hadn't had a night out like this in YEARS!!!. We danced from the first song to the very last. As I had done in St. Pete at Tina's 60th, I offered up Fireball Shots to the band members and I think they were appreciative. These band members weren't born before most of the songs they perform, but I'm so appreciative that they have found the disco/rock&roll/classics from the 70's and particularly the 80's. It was an EXPLOSIVE/FESTIVE/LIGHTING/ENERGIZING Experience. I will be back with more friends.
Port Charlotte, FL
@
The Twisted Fork
Discover more artists to follow & sync your music
You might also like
Similar upcoming events
About NoFilter
Pop
Rock
Dance Band
Cover Band
Top 40
Country
Disco
#NoFilter is an explosive, concert-style, dance band featuring 4 Singer-Musicians, a State-of-the-Art Lighting & Video Package, and LED Drum Routines that are all perfect...
Read More
Follow
NoFilter
for updates and alerts