Brian Culbertson
An Evening with Brian Culbertson featuring Marcus Anderson and Marqueal Jordan
Jun. 4th, 2022
118 fans interested
About this show
Brian Culbertson in concert featuring Marcus Anderson and Marqueal Jordan.
Fan Reviews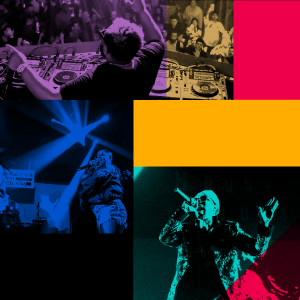 First, off I'd like to say that Brian & his Band always puts on a Great show, But the 136-year-old Santander Performing Arts Center is way too Small for Brian's equipment and Band, I actually have hearing loss and I have to wear my hearing aids to most places that I go to, but I Never wear them to his shows, especially when he plays at the Santander Performing Arts Center. When we go to see him play at this venue I always have to put wax earplugs in my ears because it is soooo Loud! We like his shows much better when he performs at the Scottish Rite Cathedral in West Reading, which is a much larger Venue. The other thing that we don't like is Death Ray Lights that he uses during his shows that blinds the audience! I guess I will have to start wearing dark sunglasses to his shows!
West Reading, PA
@
Berks Jazz Fest
Get concert recommendations & updates from your FAVORITE ARTISTS
About Brian Culbertson
Over the course of crafting a 20-album catalogue and architecting more than 30 Billboard No. 1 singles as a multi-instrumentalist, songwriter and producer, Brian Culberts...
Read More