Darrell Grant
Homage featuring Darrell Grant with special guest Rebecca Kilgore
Feb. 17th, 2022
About this show
After 25 years of calling Portland home, pianist Darrell Grant offers a rare solo performance inspired by the founders of our city's jazz scene. Vocalist Rebecca Kilgore joins Darrell for the second set to remember the great Dave Frishberg.
Show More
Fan Reviews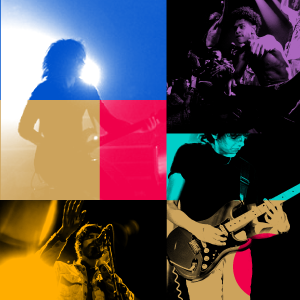 CD release event for Jeff Baker & the whole supporting group was great! Darrell was his usual "greatness" on the keyboards as was everyone else ! Great show & glad we did not miss it.
Portland, OR
@
Mission Theater
Discover more artists to follow & sync your music
Darrell Grant Biography
Darrell Grant has built an international reputation as a pianist, composer, and educator. Since his 1988 introduction to international audiences as the pianist in vocalist Betty Carter's trio, Mr. Grant has performed with jazz luminaries including Frank Morgan, Sonny Fortune, Roy Haynes, and a host of others. In 1992, he replaced Mulgrew Miller as pianist in the late drummer Tony Williams' quintet. Since the 1994 release of his debut CD, Black Art, selected as one of the year's top ten jazz CD's by the New York Times, Mr. Grant has performed extensively as a bandleader and solo artist throughout the U.S., Canada, and Europe in venues ranging from clubs and concert stages to major jazz festivals. He has been a featured guest on Marian McPartland's Peabody Award-winning Piano Jazz series on National Public Radio. His eight albums as a leader have received both critical acclaim and topped jazz radio charts. A professor of Jazz Studies and Associate Director of the School of Music at Portland State University (PSU), Mr. Grant is the founding Director of the Leroy Vinnegar Jazz Institute, an independent Institute housed within PSU's College of the Arts, with a mission to preserve and promote the art form, cultural heritage, and social history of jazz music in the Northwest through education, outreach, and historical documentation. Mr. Grant's awards include induction into the Jazz Society of Oregon Hall of Fame in 2009, and receipt of the 2011 Kamelia Massih Outstanding Faculty Prize in the Arts from PSU. He is currently Vice President of the board of Chamber Music America.
Read More
Follow
Darrell Grant
for updates and alerts