The Tiger Lillies
THE BALLAD OF SEXUAL DEPENDENCY THE TIGER LILLIES, NAN GOLDIN
Mar. 3rd, 2022
About this show
La série photographique mythique de Nan Goldin, évocation sensible du New York underground des années 80, dialogue avec le groupe culte de la scène londonienne, The Tiger...
Show More
Fan Reviews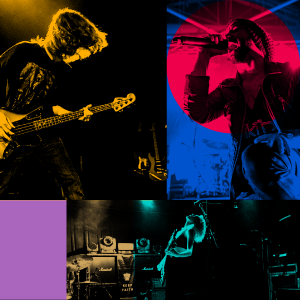 After their recent to-ing and fro-ing; Europe/UK, they must've been exhausted, but they didn't let that take anything away from another peep at society's dark underbelly. If you haven't been entranced and horrified in equal measure yet, don't wait too long to catch them
Taunton, United Kingdom
@
Brewhouse
Discover more artists to follow & sync your music
About The Tiger Lillies
Obscuro
Blues
Musical Theater
Punk Blues
Cabaret
Alternative
Folk Jazz
Gypsy
The Tiger Lillies present their fiercest, filthiest tunes for the perverse pleasure of fans old and new. Mean, moody and magnificent – if Hell had a house band, it'd be T...
Read More
Follow
The Tiger Lillies
for updates and alerts