About this show
Benefit for Olivia Sherif. Tickets are $15 and limited to four per purchase.
Fan Reviews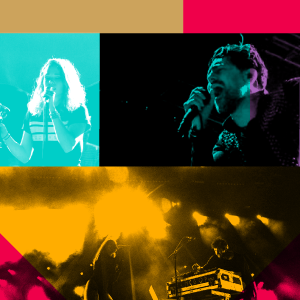 An intimate one man show in a venue with great acoustics. JPW never disappoints. This format displayed just how impressive his voice voice is, as well as the richness of his acoustic guitar playing style. He even threw in a few numbers from his days in The Civil Wars... which evolved into audience sing-a-longs with JPW as conductor and lead vocal. Fun. The opening act, Parker Millsap, once again confirmed John Paul White's eye for talent. JPW always seems to bring along amazing friends to share with the audience... even if he publicly (and sarcastically) "fires" them for being too good during his own performance.
Indianapolis, IN
@
Basile Theatre at the Historic Athenaeum
Discover more artists to follow & sync your music
About John Paul White
With The Hurting Kind, John Paul White has crafted a stunning album that draws on the lush, orchestrated music made in Nashville in the early 1960s. Yet these songs retai...
Read More
Follow
John Paul White
for updates and alerts