Matthew West
Summer Concert on the Plaza
Sep. 3rd, 2021
43 fans interested
About this show
The WGTS 91.9 Summer Concert on the Plaza is BACK! Don't miss your chance to experience this FREE outdoor concert on The Plaza at Tysons Corner Center (located next to Hy...
Show More
Fan Reviews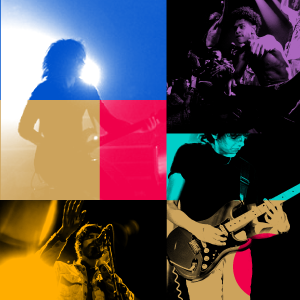 Jeffrey
November 14th 2022
Absolutely amazing night of praise w/ Matthew, Katy & fellow believers. I hope & pray those unsure of their faith had a wonderful time in Ft Wayne too. It was the first time my oldest daughter & her daughter got to share in their songs & worship too! My wife & I saw them both @ Red Rocks in August 2022 as well! Dr JJY Lafayette IN
Fort Wayne, IN
@
First Assembly of God
Discover more artists to follow & sync your music
You might also like
Similar upcoming events
About Matthew West
Matthew West is a five-time GRAMMY® nominee, a multiple ASCAP Christian Music Songwriter/Artist of the Year winner and a 2018 Dove Award Songwriter of the Year (Artist) r...
Read More
Follow
Matthew West
for updates and alerts
Contribute
Help Matthew West keep making the music you love.