Yola
Brooklyn Bowl Philly
Sep. 23rd, 2022
123 fans interested
About this show
In accordance with the the City of Philadelphias COVID-19 vaccine and mask requirement, Brooklyn Bowl Philadelphias COVID-19 Policy is as follows: MASKSIn accordance with...
Show More
Fan Reviews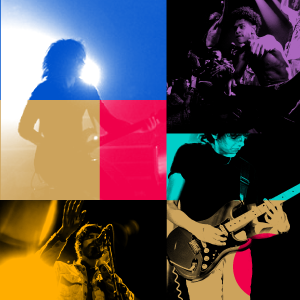 This show was simply a fantastic, soulful, celebration of music and Yola. She's beautiful, inside and out, wise, fabulous lyrics and even better music arrangements with a hot, powerhouse band. Top show of the season for us. And, this venue (our first time here) was stunning. A true adult, clean, intimate spot for adults to enjoy amazing sound and unfettered access to a great vantage point of the stage. Super ass great night!
Boston, MA
@
Big Night Live
Discover more artists to follow & sync your music
You might also like
Similar upcoming events
About Yola
Indie Retro Pop
Soul
Alternative
Retro-soul
Country
Americana
Country Soul
Retro Pop
Stand for Myself is the anthemic new album from Yola. Produced by Dan Auerbach, the record is a timeless masterpiece marking an idiosyncratic sonic shift, which will defy...
Read More
Follow
Yola
for updates and alerts