About this show
Mary Gauthier
Fan Reviews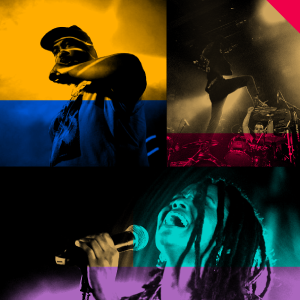 Fabulous show! Mary Gauthier and Jaimee Harris are the BEST and both are incredibly talented songwriters. LOVE THEM SO MUCH.
Bellingham, WA
@
Mount Baker Theatre
Discover more artists to follow & sync your music
You might also like
Similar upcoming events
Mary Gauthier Biography
Alternative Country
Americana
Country
Folk
Folk Rock
Singer
Rock
Songwriter
"With songwriting as powerful as hers, there's no need to go looking for qualifiers. She's a unique, intrinsically valuable musical voice. And there's never a surplus of those." 
— Randy Lewis, Los Angeles Time

The Associated Press named Mary Gauthier as one of the best songwriters of her generation. Her songs have been recorded by dozens of artists, including Jimmy Buffett, Blake Shelton, Tim McGraw, Bettye Lavette Mike Farris, Amy Helm and Candi Staton, and have appeared extensively in Film and Television, most recently on Yellowstone, ABC's Nashville, HBO's Banshee, and Masterpiece Theater's Case Histories. Her second album, Filth and Fire was named Best Independent CD of the year by the New York Times. She was signed to Universal Lost Highway, and her following 3 records were listed in both the LA Times and NY Times top three releases of the year. Her record Mercy Now was named in the top 5 records of the decade by No Depression magazine. She was awarded New Artist of the year by The Americana Music Association in 2005. Mary has released 9 studio albums.
Read More
Follow
Mary Gauthier
for updates and alerts