About this show
The Underground Is A General Admission Standing Room Only Venue Unless Otherwise Noted. All Ages Welcome Doors: 7PM Show: 8PM Ticket prices will increase the day of the s...
Show More
Fan Reviews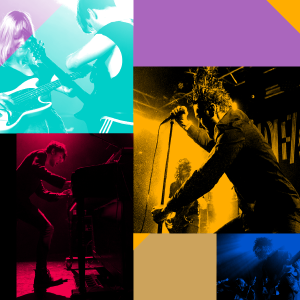 Amazing show, all the bands were super lovely and talented. Venue was awesome. All attendees were kind (and raged respectfully). Clearly a good time had by everyone.
Washington, D.C., DC
@
Songbyrd
Discover more artists to follow & sync your music
You might also like
Similar upcoming events
About Oxymorrons
Alternative Hip-hop
Hip Hop
Alterative Rock
Rap
Rock Music
When you think about Alternative music Oxymorrons undoubtedly come to mind. The New York-based boundary-pushers have made a name for themselves in the spirit of change - ...
Read More
Follow
Oxymorrons
for updates and alerts