Upcoming concerts from similar artists
Live Photos
View All Photos
What fans are saying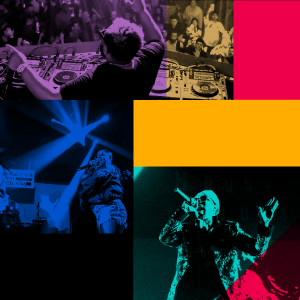 The venue, layout and staff were top notch, excellent and the show started right on time without delay. FLA was awesome (as usual) with killer projected images, but unfortunately, I thought their mix was a bit too loud without the necessary levels required for separating and articulating the various channels (love their layered synth lines), so the tracks seemed somewhat muddy compared to how I know them to be. Regardless, fantastic performance by Leeb, Fulber & crew! Numan's mix was slightly softer but with spot on board levels… audio quality was absolutely amazing! His tracks were also very well composed and arranged. The whole set was professionally choreographed and presented… very fluid and sophisticated with superb lighting and visual effects. For 65yrs old, Gary just flat out rocked! Al was, well… just Al being his notoriously captivating and talented self lol You know, his usual loud, proud and in your face aggressive high octane assault that cranks to "13" and stays there the entire set... wildly entertaining, nonetheless. He did nod to Gary's early influence in his career and brought him out for a Fad Gadget cover as an encore. Well done, Al! Overall, fantastic show, definitely worth the time and price of admission.
Cleveland, OH
@
Agora Theater & Ballroom
Discover more artists to follow & sync your music
Ministry Biography
Born in 1981 in Chicago, Ministry has been the lifetime passion project of founder Al Jourgensen, considered to be the pioneer of industrial music. In its early days, Ministry was identifiable by its heavy synth-pop material in line with the new sounds and technology that were being developed in the '80s. Ministry's output began with four 12" singles on Wax Trax! Records in 1981 before the first LP With Sympathy in 1983 via Arista Records. As time progressed however, so did Ministry, quickly developing a harsher, and more stylized sound that the band soon became infamous for on seminal albums Twitch (1986), The Land of Rape and Honey (1988), and The Mind Is A Terrible Thing To Taste (1989). With the release of Psalm 69: The Way to Succeed and The Way to Suck Eggs (1992), Ministry hit an all-time high in the mainstream musical realm and received its first Grammy nomination. In total, Ministry has been nominated for a Grammy award six times. Eight more albums would follow before an indefinite break in 2013, only to be unearthed again in 2018 with AmeriKKKant, continuing to reflect Jourgensen's views on the frightening state of society and politics. Today, Ministry continues touring and recording with the brand-new 15th studio album Moral Hygiene to be released October 1.
Read More