Fan Reviews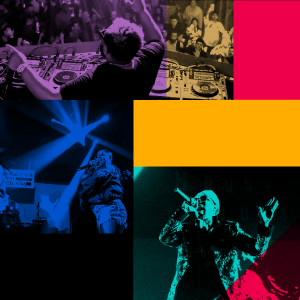 GUERILLA TOSS IS NEXT LEVEL! THIS SHOW WAS A BLAST AND ONE OF MY FAVORITES IN A LONG TIME!
Houston, TX
@
The Secret Group
Discover more artists to follow & sync your music
You might also like
Similar upcoming events
About Guerilla Toss
Electronic Rock
Jazz
Indie
Rock
Funk
Art Rock
Synth Pop
Analog synthesizers give tangible life to the works of Guerilla Toss. Whether it be the sound of a rocket ship, a kitten-with-a-wah, distorted dolphins, or a clavichord m...
Read More
Follow
Guerilla Toss
for updates and alerts