Holly Bowling
Ghost Light: Borderland Music Festival
Sep. 22nd, 2019
Fan Reviews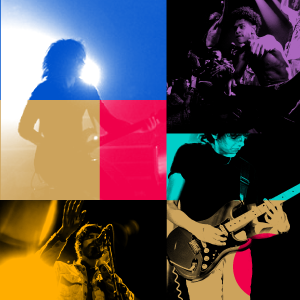 The show was my first time seeing Ghost Light in person. The venue had great sound. Very intimate closeness to the band. They work so hard and blended together so perfectly. Great musicians, in a league of their own. The new bass player sounded like he had been there with them forever. You could tell they were all having fun making their music, as the audience was loving the energy of it. Look forward to seeing them again. May be worth going down to the Hog Farm this summer. I fear that this band is going to outgrow the small theater venues soon, I am very happy they played here in Humbrews again.
Arcata, CA
@
Humboldt Brews
Discover more artists to follow & sync your music
You might also like
Similar upcoming events
About Holly Bowling
Piano Jazz
Classical Crossover
Jam Bands
Improvisation
Classical Piano
Solopiano
Holly Bowling is a classically trained pianist who began playing piano at the age of five. There's one major distinction, however, that separates her from other similarly...
Read More
Follow
Holly Bowling
for updates and alerts