Fan Reviews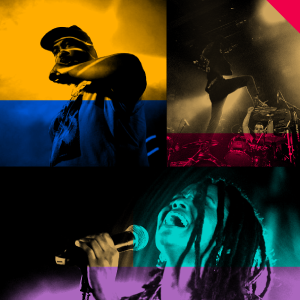 Was a great show…even though the turnout was not great! I actually love the more intimate shows and it felt more like a close friends/family type show! I'm sure that the weather scared people from coming but it was still awesome!
Asheville, NC
@
Isis Music Hall
Discover more artists to follow & sync your music
You might also like
Similar upcoming events
Sylvia Rose Novak Biography
Emo
Rock
Alternative
Cowpunk
Indie
Pop Punk
Growing up in Alabama as a "first generation" Southerner, Sylvia Rose Novak frequently bucked against the conventions of the region in her formative years. She took to music at an early age, studying jazz bass since the age of 12. In her teenage years, she fell in love with grunge and the first wave of emo and pop-punk.
Though her career blossomed in the folk-Americana scene, Novak's youth beckoned when it came time to write songs for her most recent album, "Bad Luck" (2020). Matching the youthful energy of the songs is her steadfast band-collectively titled '"Parts Unknown".

The inability to tour in 2020 led Novak to record what will be her fifth studio album. As it began shaping up, it was clear that all traces of her folky past had been laid to rest under a mountain of thunderous bass and drums, heavy guitars and powerful vocals. The recordings soon split into two fronts: A follow up to "Bad Luck": heavy rock with powerful lyrics that Foo Fighters fans will latch onto and Novak's final arrival at her band's true sound: her songwriting set to angsty singalong festival anthems that will remind elder emo kids of Paramore's live shows from 2007.
Read More
Follow
Sylvia Rose Novak
for updates and alerts